Dorkpod Electric Vehicle assembly day three by Tinkersmiths Makerspace. On this day we worked on dry fitting the floor to the drive train, which is a used electric wheelchair.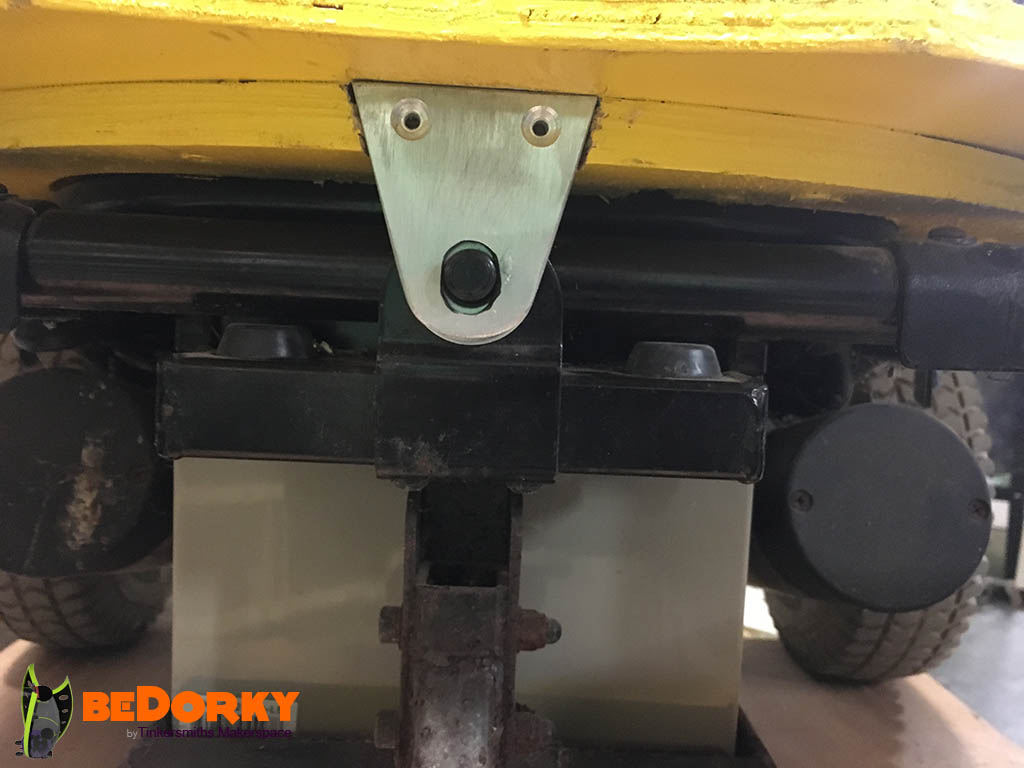 Dorkpod CNC Milled Aluminum tie Down. Holds Dorkpod on Drive Base.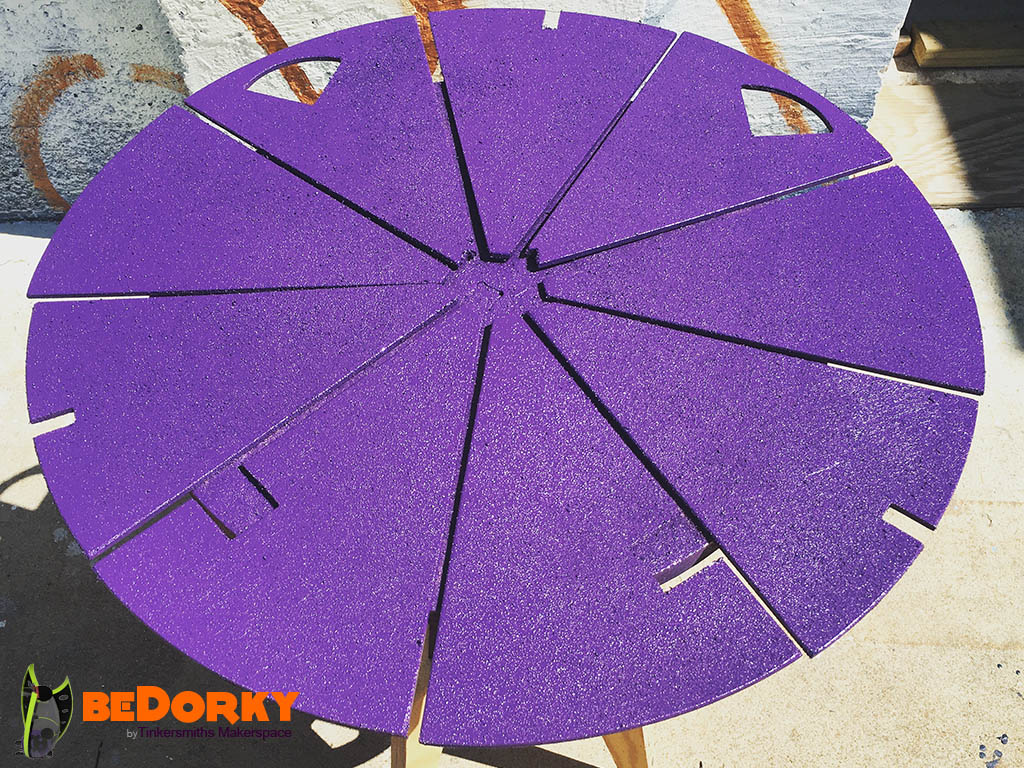 Dorkpod Pie Slice Flooring Grips with Sand in Purple Paint for Traction.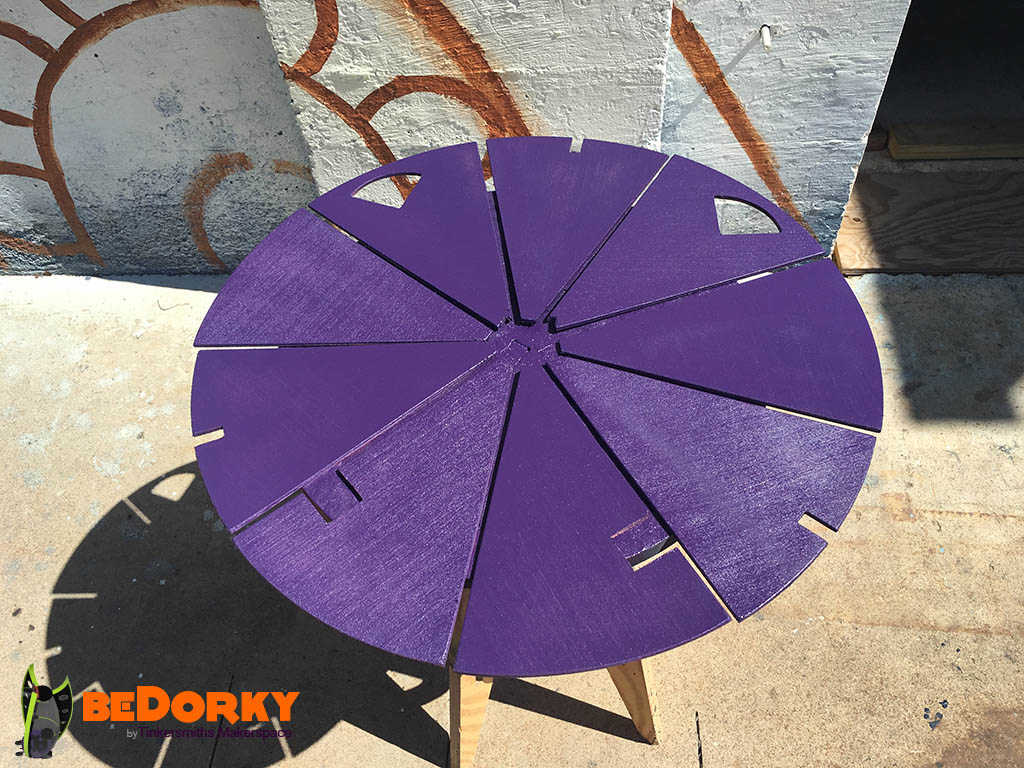 Pie Slice Flooring Grips Dorkpod Beta Version.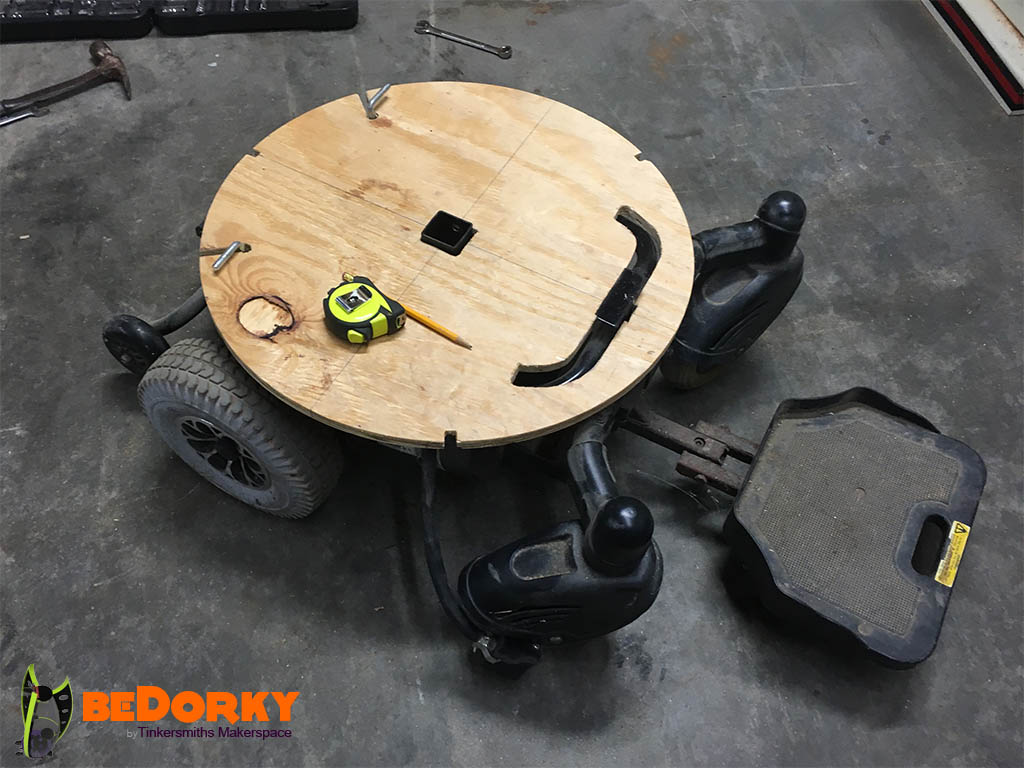 Fitting the Sub-Floor to Drive on the Dorkpod Beta Version.