Kickstarter Campaign production on our first DIY Kit product release is now live!
https://www.kickstarter.com/projects/tinkersmiths/dorkpod-diy-open-source-vertical-electric-transpor
Our belief is society needs more pathways to commodify creativity. Sure we have endowments for arts or distribution channels for music and words. We desire to develop ways to help those with ideas "make them" while sustaining their livelihood in the process. We hope to have it live before December!
Our Kickstarter will enable you to:
Contribute towards sustaining Tinkersmiths Makerspace
Order open source plans to make your own
Order pre-primed kits
Order fully painted kits
Purchase our completed demo unit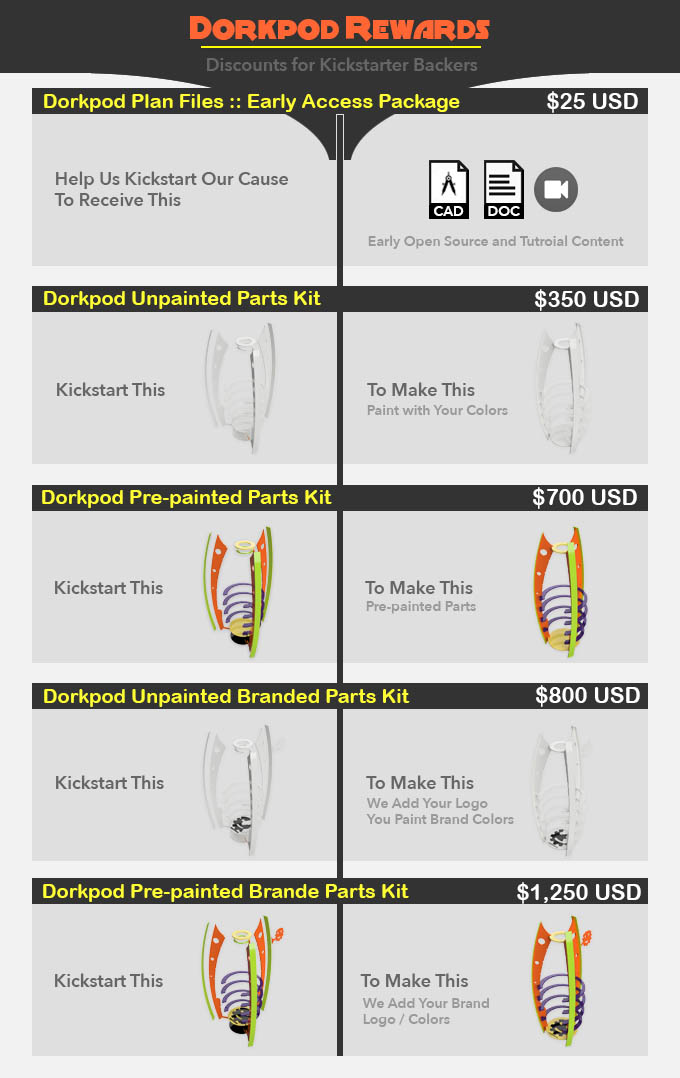 Dorkpod Kit Kickstarter Rewards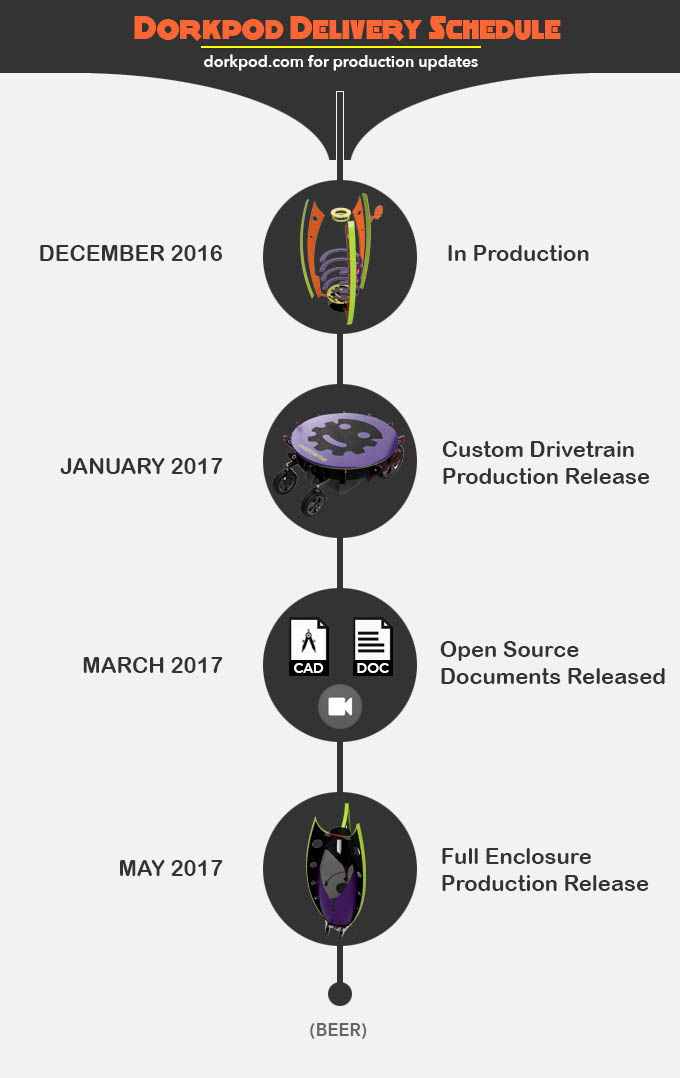 Dorkpod Kits Kickstarter Delivery Schedule