This is our painted branded frame kit package. Estimated Build time depends on your skill level. For an experienced maker around 16 hours of assembly. You will need to send your log in a vector format along with color specs. We will send a 3D rendering as a proof of concept to be approve prior to production. Working with us to extend your brand is fun!
$1,500 Painted Branded Frame Kit Includes:
Up to a Four Color Scheme based on Your Brand
(1) Pre-primed 3/4" Plywood Sub-floor
(1) Pre-primed 1/2" Plywood Upper Floor
(1) Pre-primed .2" Plywood Floor Pie Slices
(3) Pre-primed 3/4" Plywood Vertical Side Gussets
(6) Pre-primed .2" Luan Plywood Side Gussets T-fins
(4) Pre-primed 3/4" Horizontal Plywood Guard Ribs
(2) Pre-primed 3/4" Plywood Top Rings
(1) Small Bottle of Wood Glue
(1) Screw Package
Printed Assembly guide and web based video tutorial access.
Stuff You Need To Obtain:
Tools You Need:
Patience
Tape Measure
Safety Glasses
(3) 12" Hand Grip or Bar Clamps
Cordless or Corded Drill (For Screws)
Friend, Frenemy, Neighbor to hold stuff If you are not a skilled craftsman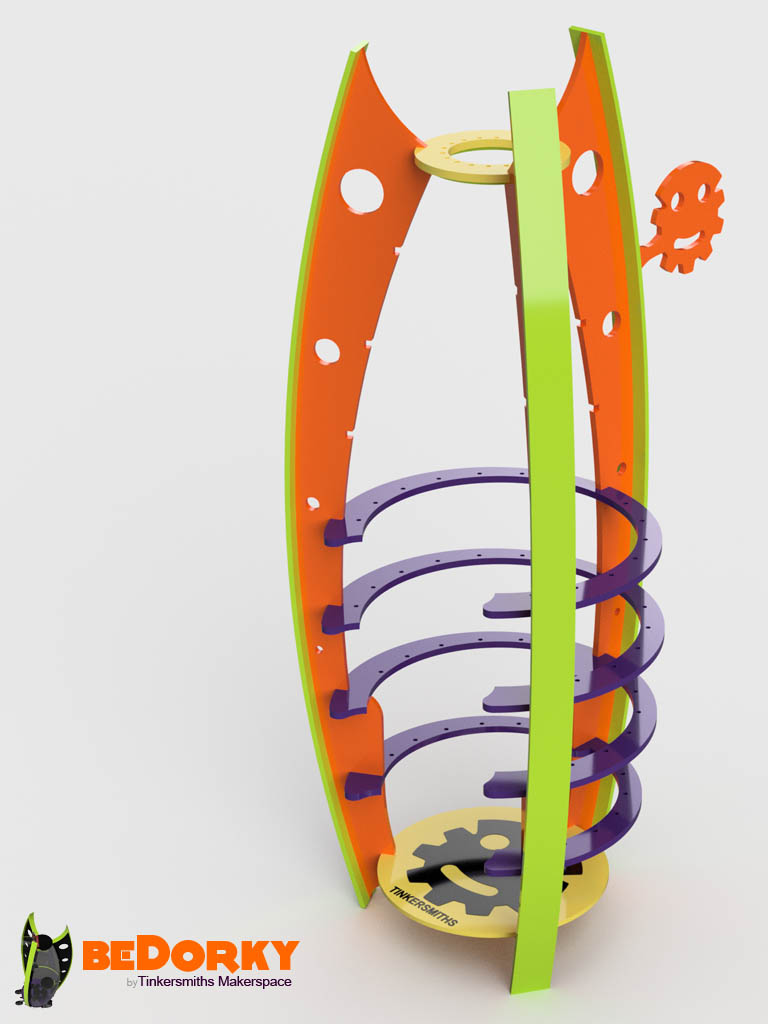 Painted Branded Dorkpod Kit Parts View (But with Your Brand Logo/Colors)